Additional Registration Instructions
External Registration Link
Please use our partner's registration page to complete this purchase: https://www.tickettailor.com/events/nonprofitlearning/985334?
Special Pricing for Alliance Members
To register for special pricing enter discount code AZFALL10 at check out.

Design for Deeper Learning Fall Series
Tue Sep 26, 2023 12:00 PM - Tue Nov 14, 2023 1:30 PM PDT
The 2023 Fall Nonprofit Learning Series focuses on how we design for deeper learning
You put a lot of work into delivering workshops that help people to do things differently. You want to be sure that the diverse people in the room learn and can take action on what they learned. You want their feedback to further strengthen the learningfulness of your trainings. What a virtuous cycle—they learn, you learn, and they learn more!
Every year we invite experts to share their unique knowledge, tools, and perspectives with people who deliver workshops, webinars, or conference sessions within the social sector. These sessions are also relevant for association learning leaders who hire speakers or plan learning events. It is designed to be action-focused, meaning that you will complete the series with actionable next steps and tools to support your success.
____________________________________________________________________________________
All sessions take place from 12:00 pm - 1:30 pm Pacific | 3:00 pm - 4:30 pm Eastern
____________________________________________________________________________________
September 26, 2023
A Recipe for More Effective, Engaging Training Design
With Brian Washburn
How can we maximize the possibility that someone will not just learn but also use something you tell or show during a training session?
How do we increase engagement so they are ready to transfer what they learn into what they do next?
In this session, Brian Washburn will share a 4-step model that can be used to help give structure to every training session you'll ever develop. He'll provide specific examples of activities useful both in-person and online that can be strung together to generate effective, engaging training sessions that increase the likelihood that your learners will relate to, remember, and use your training content. You will leave the class with an expanded toolbox of activities and ideas on how you will use one or two of these activities in your next learning event.
Everyone who attends this session will receive a copy of Brian's ebook: Endurance Learning's Training Activity Cookbook, which offers 63 different activities that can be put together to create 42,000 different combinations of learning experiences.
PRESENTER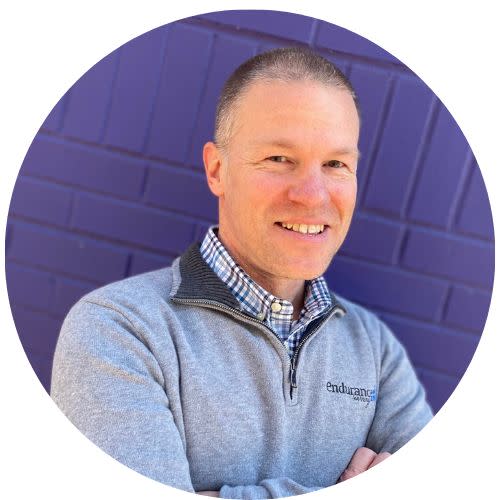 Brian Washburn is the co-founder and CEO of Endurance Learning, a small-but-mighty instructional design firm that serves as an extra set of hands for organizations large and small, helping them design and develop learning experiences that are engaging and lead to change. He got his start in instructional design and training delivery as a Peace Corps volunteer in Paraguay, training farmers on small business skills to improve their local agricultural co-ops while increasing their family's incomes. Since then, he has served as a training director in both the non-profit and NGO sectors, designing and delivering training to a wide range of audiences in the US and around the world. If you'd like to talk about training design and development, Brian is always happy to grab a virtual coffee. Drop him a line at brian@endurancelearning.com.
____________________________________________________________________________________
October 24, 2023
Performance-Focused Learning Evaluation
With Will Thalheimer, PhD
Do you know they learned?
Do you know they took action based on what they learned?
We want to know what our training participants think about our training or trainer, and so we ask them to complete a survey at the end of a workshop or webinar. We ask what worked and what didn't. On a scale of 1 to 5, how much did you learn? Hold on....
Join us as learner survey expert Will Thalheimer, PhD shares a research-based approach to learner evaluation. This encompasses how we survey learners, gather meaningful data, and report results with clarity. In this session, you will learn about the Learning Transfer Evaluation Model (LTEM) that can guide you to move your evaluation deeper into the realm of learning and learning transfer. As you know, it isn't enough to measure attendance or how they liked the activities. We want to aim for what is different because of the learning.
Building on the foundation of LTEM, you will learn about a research-approach to learner surveys. You will hear why the Likert scale isn't effective and what to use instead. By the end of the session, you will have practiced how to use an evaluation framework that will help you and your organization strengthen your learning programs.
PRESENTER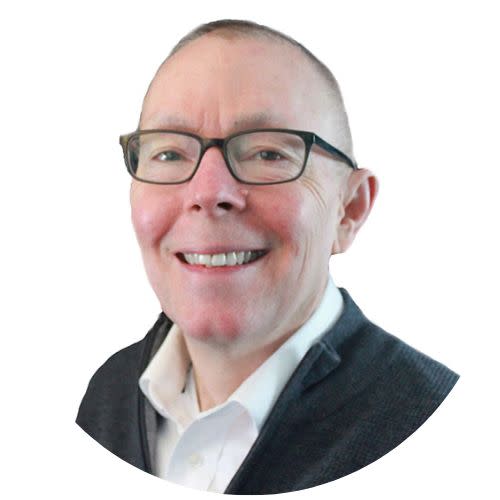 Will Thalheimer, PhD, MBA, Consultant, Speaker, Researcher at Work-Learning Research, is a world-renowned thought leader focused on research-based practices for learning design, learning evaluation, and presentation design—and an advocate for learning professionals. Through Work-Learning Research, Will empowers organizations to build maximally effective learning-and-performance solutions and strategies. Will wrote the award-winning book Performance-Focused Learner Surveys (second edition); created LTEM, the Learning-Transfer Evaluation Model and the Presentation Science Workshop, and is finishing a new book, the CEO's Guide to Training, eLearning & Work: Reshaping Learning into a Competitive Advantage. He co-created The Learning Development Accelerator and the eLearning Manifesto.


____________________________________________________________________________________
November 14, 2023
Moon of the Dog Salmon: Trainer Lessons from the First Peoples Principles of Learning
With Jill La Pointe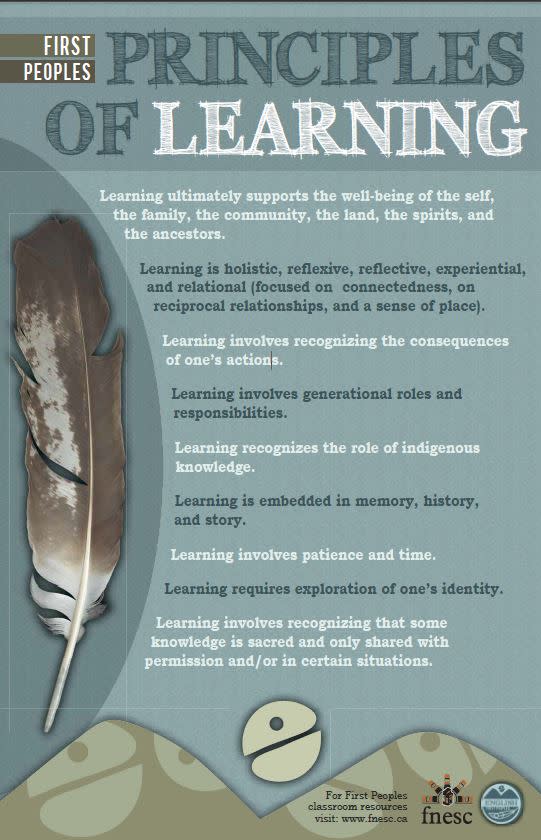 Indigenous Elders, scholars, and knowledge-keepers articulated nine learning principles to guide the development of curriculum and teaching in British Columbia, Canada. These First Peoples Principles of Learning identify common elements in the varied teaching and learning approaches that prevail within Indigenous societies.
What lessons do these principles hold for trainers or learning leaders working in nonprofit spaces? How might we apply these principles to create more inclusive and effective trainings?
Join us for a conversation about the First Peoples Learning Principles, how they are experienced by Indigenous people, and what any teacher can learn from them. We will explore knowledge and knowing, the role of land and space in learning, the non-linearity of time, and storytelling as teaching, among other topics. You will gain a general appreciation for the Principles and leave with concrete steps to take as you design effective, inclusive learning experiences for whatever community you serve.
In Coast Salish culture, the month of November brings the Moon of the Dog Salmon, a time when salmon continue to be fished, shellfish are harvested, and the last of the bracken ferns roots and camas bulbs are harvested. There is also hunting for waterfowl and game. We used this term for this conversation because it reminds us that the time of year matters as we think about learning and growing.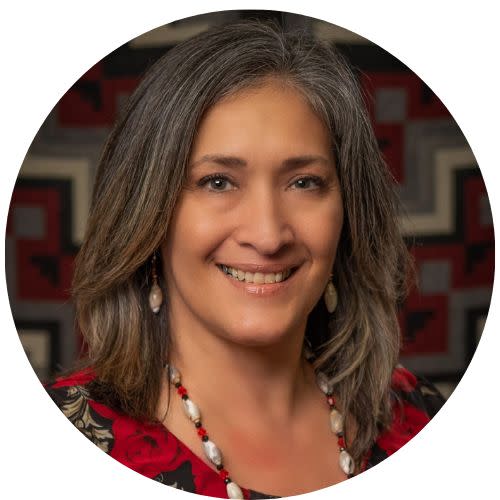 PRESENTER
Jill La Pointe is the Executive Director of Lushootseed Research, and a member of the Upper Skagit Indian Tribe and Nooksack tribal descendant. She earned her MSW from the University of Washington. In 2006, when her grandmother, Vi Hilbert, retired as Director of the nonprofit Lushootseed Research, Jill humbly agreed to carry on the work. Under Jill's leadership, Lushootseed Research has successfully hosted an Annual Lushootseed Language Conference since 2010, hosted by Seattle University, has continued to provide resource materials, and most recently completed a documentary on the Healing Heart of Lushootseed, about her grandmother's dream to bring healing to the world through music. She draws strength and healing from her work with Lushootseed Research and envisions a day when all people who visit or live in Seattle and the surrounding area will be able to see and hear the beautiful Lushootseed language and learn from the traditional culture and values of the first people of this land.
____________________________________________________________________________________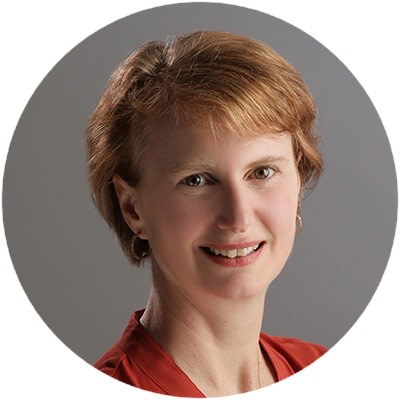 The Design for Deeper Learning Series is moderated by Nancy Bacon, a teacher, instructional designer, and learning strategist who has worked for over 25 years in the nonprofit sector. Nancy began her career in international education, leading an ESL school in Boston and teaching social studies in the Philippines. She worked for ten years leading nonprofit fundraising and capacity building efforts alongside a community of Afro-Brazilian women in Salvador, Brazil. Nancy created the award-winning learning program at Seattle's World Affairs Council, as well as the state-wide nonprofit learning program at the Nonprofit Association of Washington. Nancy collaborates with diverse communities and organizations to design and deliver relevant outcome-based learning tools and experiences. Nancy co-hosts the Nonprofit Radio Show with Sarah Brooks, offering free, practical nonprofit learning for rural and small nonprofits.
____________________________________________________________________________________
COST

You are encouraged to register for the full series to experience the full collection of knowledge and tools; you may register for just one of the sessions if you prefer.
BONUS: Design for Deeper Learning builds on the information presented through The Trainer Academy, which has trained hundreds of people over the past three years. The Trainer Academy is available on-demand at www.nonprofitlearning.center. Participants in the Design for Deeper Learning sessions will receive a discount code to access The Trainer Academy with a 50% discount.
All sessions will be recorded. All registrants will receive the recordings and have access for 3 months. If you are unable to attend the session, we encourage you to register anyway so you receive all of the related materials. Because the sessions will be recorded, we are unable to offer refunds.
Closed captioning will be available in all sessions in the series. We will do our best to accommodate any other accessibility needs expressed through the registration system.